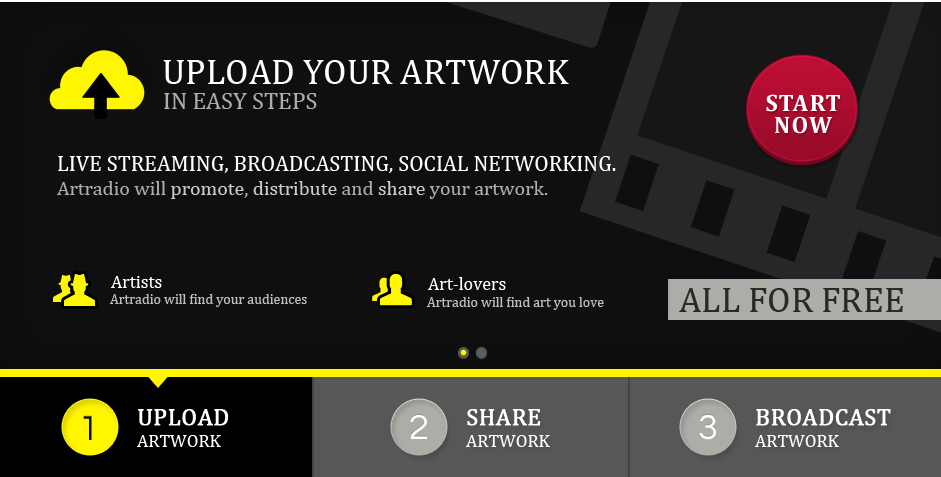 There was a time when the only way for an artist to exhibit their work at a gallery, in the local paper or even on the street.
Things are much different now.
Today, artists and painters have plenty of options to choose from in order to promote their work. Newspapers are still around and with more and more people reading them they remain a valuable source to create public awareness and interest. However, the advancements in technology have led to other innovations to come forth. The internet, for one, has changed the field remarkably.
We can't talk about internet and not talk about social media, the key game changer in art broadcasting today. Platforms like Facebook and Pinterest have enabled artists to bring their art to your doorsteps; for you to browse, sample and critique at you own leisure and then decide whether or not to make a purchase. These platforms in turn have paved the way for more unique concepts and innovations in the art broadcasting field.
Art Radio is a good example of this.
Imagine an online platform where different art forms, including film, music, poetry, paintings and prose, converge together to make an ultimate browsing experience for the viewer. At Art Radio, new and aspiring artists can upload and broadcast their paintings, share it with other aspiring artistss, conduct an art exhibition session online with other viewers, and also listen to and share music and poetry. It is a one of a kind approach to broadcasting different forms of artwork seamlessly.
To conclude, art broadcasting has gone through enormous changes over the last decades. Its scope in the future looks bright and thanks to unique concepts like Art radio, it will continue to head in the right direction.