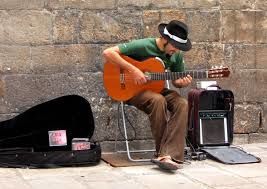 You're talented and all your friends tell you that you could easily make a huge career as a musician/photographer/poet/painter?
Whether you take their word for granted or is a bit suspicious about them simply being polite in giving you compliments, there is a way to prove yourself. Showing your work to a bunch of strangers and watching their reaction is the best way to estimate your chances. They have no obligations to compliment you if they are not keen on your work.
And since sharing has gained a whole new meaning since the social media boom started a few years back, it is easier than it's ever been. Liking, sharing, following, tweeting, commenting – there are so many ways to express your opinion right now that finding the right words can be a struggle for many.
There are also thousands of guidelines and help sheets available online for aspiring artists letting them on all the secrets of self-promotion. Of course, most of that is useful, but not overly effective. MySpace is pretty much history now, since most young people have turned to Facebook. Also Twitter is about to take over soon with its popularity figures sky high and LinkedIn is the most professional of them all.
Which one is best to choose – private or professional? Of it's safer to go both but then when you also add other popular social networking sites it can get quite messy. Unless you don't want to spend your whole days in front of computer updating each one of those profiles once in a while, don't bother at all.
Artradio is one of many social portals devoted for artists to share and display their work in a form of an internet gallery. Suitable for anyone who is creative enough to produce any kind of painting/poetry/music/film or any other kind of art.
Art radio is the ultimate artist's social network, created from artists for artists to share, like, comment and most of all, appreciate the effort.